May 23, 2019
When people asked me what I was going to do after 7 months of cancer treatment I've said "get me on a beach, in a bikini, with a cocktail."  But that's going on hold until June because we have hard work to do to raise money to find a cure!  I'm honored to run as Woman of the Year of the Leukemia and Lymphoma Society of Arizona on behalf of my honored patient and survivor Jenn Harrington.  She is a rockstar and I'm just lucky to know her!  I also run in memory of my high school friend Cameron Clay, my husband's brother Mark Richardson and for last year's Woman of the Year candidate Andrea Borg.   And for all of the survivors, patients and their families.  Because we all win when cancer loses!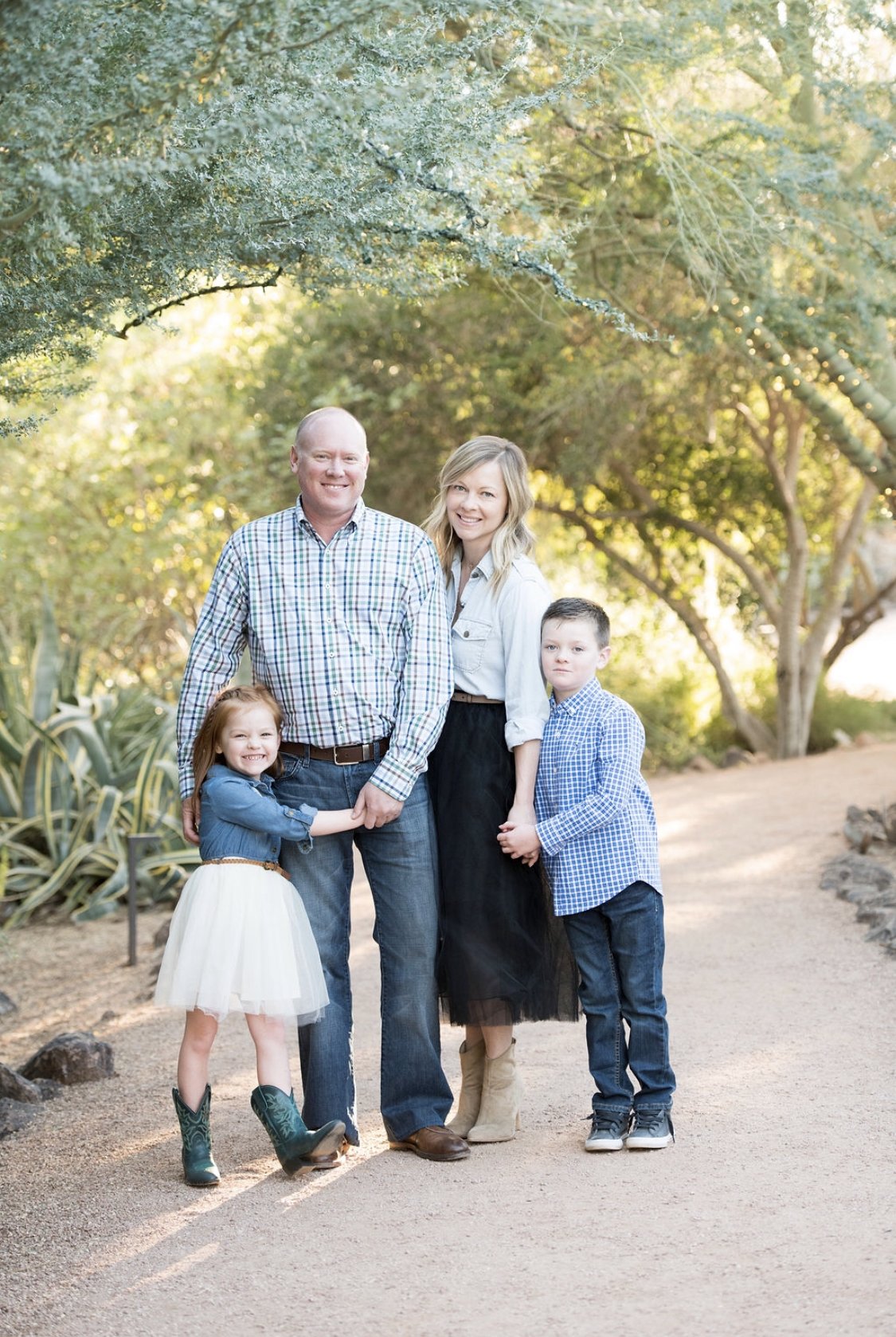 MY STORY:
As a long time advocate for LLS I never thought I'd go from being an advocate to a patient.  But that all changed when I got the call on July 2, 2018 that I have Stage 2 Breast Cancer.  And luckily, because of my friends at LLS, I knew where to go for answers, and LLS research has benefitted ALL cancers, including mine.  Not everyone is that lucky, and I want to help the patients who need it.  After 16 rounds of chemotherapy, surgery, and 6 weeks of daily radiation, I will be completing my treatment on March 29, 2019.  I'm going to be ok, and that's because of the incredible support system of friends and family who have lifted me up and have had my back.  I need to share my story so it can help others in their journey.  I'm ALL IN!!! 
MY INVOLVEMENT WITH LLS & MWOY:
I have been a part of the Man and Woman of the Year campaign since its inception.  I Co-Chaired the inaugural Man and Woman of the Year campaign in the Phoenix market in 2013 with my best friend Erica Anderson.  Over the past 6 years I have personally helped several candidates be successful in this campaign.  For the past two years I served as the Gala committee Co-chair.  I have done everything for this campaign except for run as a candidate myself! I have served on the Leukemia & Lymphoma Society Board of Directors for the past 8 years and was the Board Chair for two years from 2012-2014. 
This year, I am inspired by the 2019 "Boy & Girl of the Year" – Bella and Julian –two brave little leukemia survivors from Arizona.  I cannot imagine what it was like to be a child diagnosed with cancer. Over the last 60 years, the survival rate for children with the most common form of leukemia has grown from 5% to almost 95%! Amazing news, but unfortunately, it is still responsible for more deaths in young people under the age of 20 than any other kind of cancer.
Thankfully, LLS is raising funds for research (over $1.2 Billion in the last 60 years), they are advocating on behalf of patients in a myriad of ways and providing education and financial assistance to patients and families.  Of 67 drugs newly FDA-approved as cancer treatments in the years 2000-2012, 42% were first approved as treatments for blood cancer patients. LLS funded research has resulted in many new treatments include: Chemotherapy, Bone Marrow Transplants, Molecular Targeting, and the First-ever FDA approved gene-therapy (Car-T).  The funds we raise for the Leukemia & Lymphoma Society are truly LIFE SAVING.
I am joining the fight. The Man & Woman of the Year campaign is a fundraising contest, where my team and I raise as much as we possibly can for the next ten weeks. The Man & Woman of the Year contest begins on March 22, 2019 and ends June 1, 2019.  I'm connecting with everyone I know through letters, email, and events. I am confident that together, we can make a HUGE impact on the cancer community.
As you may already know, Leukemia is the leading cause of cancer deaths in children. Research has come a long way, but it is still incredibly troubling.
Will you join my team and consider a donation today?
Thank you, so much!
Gratefully,    
Genevra Richardson
My Team: Coast to Coast Cures

My team, Coast to Coast Cures, was created by M. Preston Clarke and Brint Morrow to raise money for the research, patient services, and advocacy work of The Leukemia & Lymphoma Society ("LLS").  Since the teams founding in 2015, Coast to Coast Cures has raised over $500,000 with a goal of raising $1,000,000 by 2025.
Brint was inspired to support the LLS after hearing the story of a little girl named Amber, the niece of a good friend of his. Amber is a spunky, beautiful little girl from Tucson, Arizona who was diagnosed with Acute Myeloid Leukemia (AML) at the age of 7. AML is a devastating form of childhood cancer, and if it weren't for a bone marrow transplant donated by her little brother, Benjamin, she may not have won her fight.

Special thanks to my 2019 Woman of the Year campaign dream team!
I can't express how much I appreciate the support of each of you:
M. Preston Clarke, Campaign Manager
Jenn Harrington, Honored Patient
Ruben Alvarez
Erica Anderson
Simon Beltran
Emily Bond
Kevin & Linda Cooper
Kiki Cordero
Leslie Drohlshagen
Justin Field
Todd Gatzulis
Adrian Gastelum
Carly Gilleland
Andy Gordon
Sarah Held
Nikki Hellwig
Scott Hibler
Lauren Holmes
Kat Hurd
Erik Jenson
Tessa Kahoun
Brint Morrow
Drew Nadlang
Chris Nations
Michael Peterson-Incorvaia
Councilwoman Laura Pastor
Jordan Pratte
Jeff Richardson
Kristy Richardson
Lynne Richardson
Carissa Rose
Katelyn Saunders
Polly Sawyer
Dr. Vershalee Shukla
Amy Yount
I am most thankful for the love and support I have received at home from my husband Jeff (celebrating 15 years of marriage this year) and my two children – Beau, 8 Reese, 5 and our new puppy, Penny Lane.  My mom and dad, Rob & Karen Wall & my mother and father in law, Dave & Lynne Richardson, have been incredibly supportive throughout our lives and through my treatment.  I love you guys!
ADDITIONAL INFORMATION
All donations are greatly appreciated and tax deductible. They'll not only support LLS research, but also patient services, advocacy, public and professional education, and community services.
Please visit my web site often and spread the word to friends who may also like to donate!
On behalf of blood cancer patients everywhere, thank you for your support!
For more information about LLS, please visit www.lls.org
Learn more about Coast To Coast Cures at www.CoastLLS.org.
Follow Us:
www.facebook.com/CoastLLS
www.twitter.com/CoastLLS
www.instagram.com/CoastLLS