Feb 15, 2019
Hello to All the Pag Meter All Stars!
I just wanted to let you know why I felt so honored and excited when I was asked to be a part of The Man of The Year Campaign for the Leukemia & Lymphoma Society. When Nicala told me about this amazing opportunity to make a difference, I immediately thought of all the people in my own life that have impacted by cancer. Both my Mom and Dad died of cancer, as well as my Grandmother, and my Sister. My lovely wife, Laurie, went through breast cancer and continues to support other women facing this diagnosis. My sister-in-law is battling breast cancer. A very special family friend, Hunter Jameson, was diagnosed with Leukemia as a boy. Watching Hunter and his family turn their mess into their message has been very inspiring. I am so proud of what Hunter has done with the creation of Hunter's Hope International to help raise monies for children suffering with Leukemia.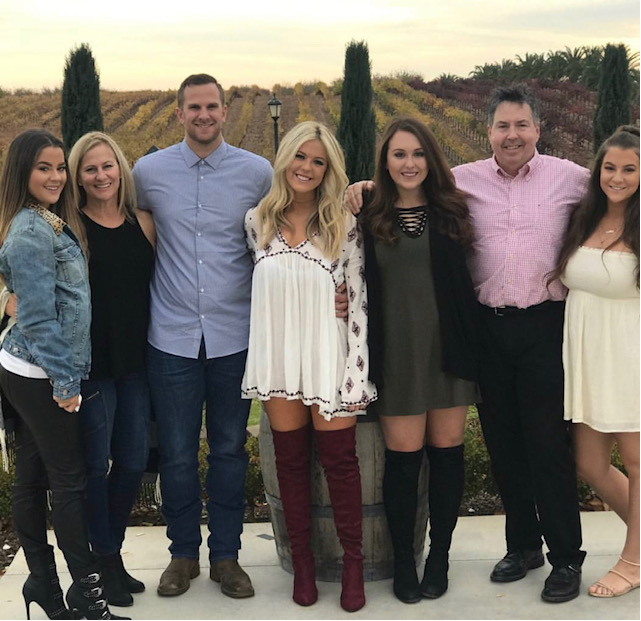 As you can see, my family has been very affected by cancer, and I know that this is true for all my friends too. The impact ripples out from person to person and has gotten to the point we have to do something to be proactive! I made the decision and commitment to join with The Leukemia & Lymphoma Society to do my part to help! I want to be involved in supporting research that will cure this disease! Please join me in my campaign to raise money for this amazing cause! Team Pag Meter All Stars is fundraising and asking for donations to make a difference! No donations is too small and you will feel great and be a part of something bigger to help people! Help me get the word out because I am looking for team members to make the world a better place!
It is truly a blessing when we come together to do great things and I am proud to have you be a part of this movement! To make a donation, you can click "Donate Now" to the right of your screen, or send check made payable to The Leukemia & Lymphoma Society to 340 W. Falbrook Ave., Suite 101, Fresno, CA 93711. Please note "Pag Meter All Stars" in the memo/for section of your check. Be sure to get the word out through email, text, twitter, instagram, facebook, and good ol' fashioned word-of-mouth! Thank you all from the bottom of my heart~ your support means so much!
Sincerely,
Nick Papagni
Twitter & Instagram @PAGMETER
(559) 270-6425