Apr 22, 2018
In 2015, Bobby Knox was one of the people diagnosed every 3 minutes with a blood cancer. Bobby was a husband, father, brother, son, uncle, loyal friend, co-worker, neighbor, Philadelphia sports fan and so much more than just a statistic. Bobby loved his family and friends, he was funny, hardworking, stubborn, and he fought so courageously to beat Acute Myeloid Leukemia (AML). In September 2016 after many treatments and visits to Christiana Hospital, Penn Medicine, and Sloane Kettering, Bobby passed away peacefully in his home surrounded by his loving family. He was 57.
This is me and my brother Bobby celebrating at a BBQ in his honor during one of his periods of remission…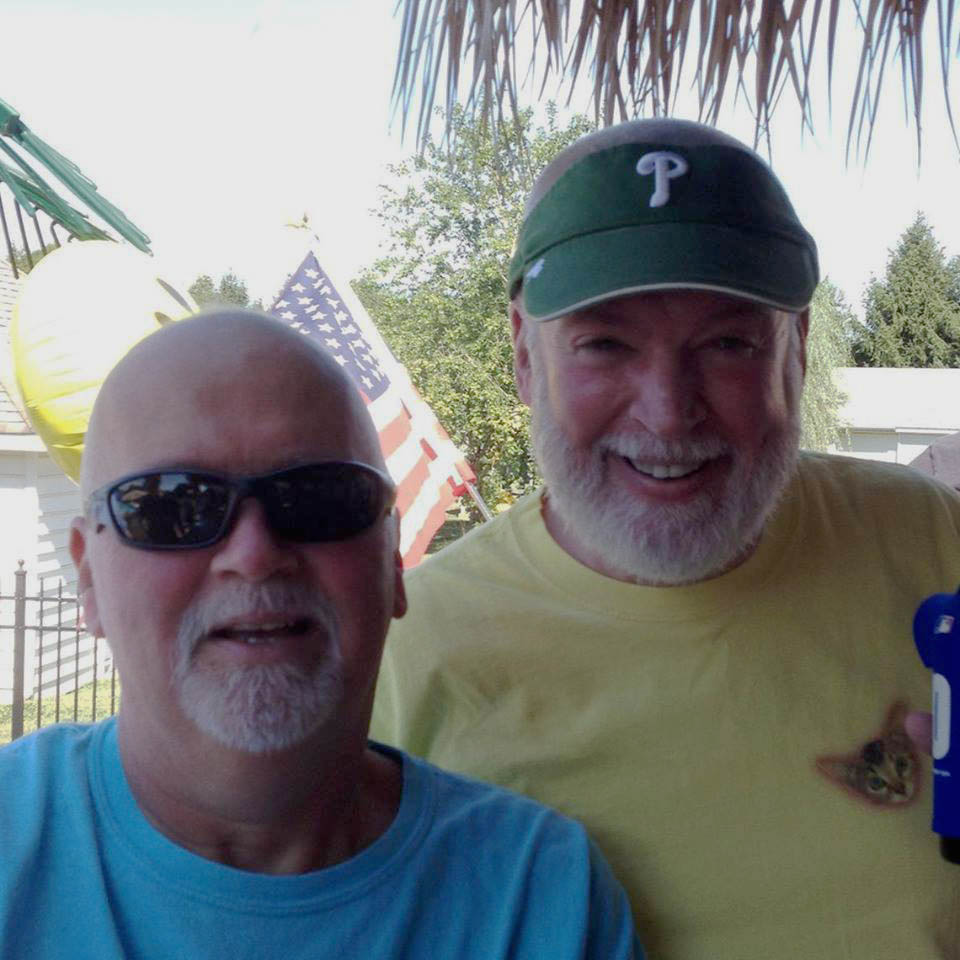 Every 9 minutes, another person dies of a blood cancer. One of them may have been someone near and dear to you, like Bobby was to me. When cancer affects you so personally, you can feel helpless. The good news is – there IS something you can do. We can help save lives and change these statistics. Here's how:
I am running for the 2018 Leukemia Lymphoma Society (LLS) Man of the Year.  I am backed by a strong team of friends and family – Knoxie's Knuckleheads – determined to honor Bobby and help other families by raising money to end blood cancer. I'm asking you to please help support our campaign with a donation. Every dollar we raise during our ten week fundraising period counts as one Man of the Year vote. Our team's goal is to raise $50,000, and if we are successful, they will name a research portfolio after Bobby.
Some important things to know about your donation:
•       It's tax-deductible.
•       Funds raised from Man & Woman of the Year help find cures and ensure access to treatments for all blood cancer patients.
•       LLS funds research to advance breakthrough therapies for blood cancer patients.
•       LLS is the leading source of free blood cancer information, education and patient support.
I truly appreciate your time and support.
With Gratitude,
John