May 23, 2018
Please join me in supporting The Leukemia & Lymphoma Society (LLS) by making a donation to my fundraising campaign for Man & Woman of the Year.
I am honored to have been nominated as a Man of the Year Candidate and am working to raise money to find cures for blood cancer. You may ask, why am I, Matt Keelen, involved in this and why have I chosen to raise money for LLS? In order to explain, I'd like to share a couple of reasons that will hopefully articulate why I have chosen to focus my efforts for the benefit of the LLS mission. 
I am honored to have been nominated by a man I consider my older brother and friend, Bill Carteaux.
Over the years, I have watched Bill battle this disease with the upmost courage, composure, and faith of any battle I've ever seen. Bill is seen by all, in the Capital Area, as a giant because of his work with LLS. Having been inspired by him and his journey I hope through my participation to be a small part of defeating blood cancer. Everyone knows someone who has battled a disease like this, but for the grace of god it hasn't been me yet. 
This campaign is important to me and hopefully it's now important for you to help in some way. I accept and appreciate that there are many other great causes that you may be passionate about, and just as deserving, which may limit your ability to help. However, if you would like to support my effort, please take the leap with me by making a tax deductible donation today.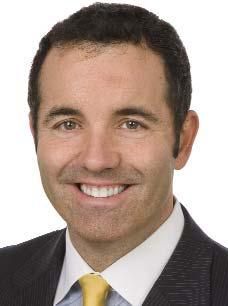 Everyone wins when cancer loses. Thanks to your support, my efforts will help fund therapies and treatments that are saving lives. Over the years, support from people like you has been responsible for the blood cancer advancements that have doubled, tripled, and in some cases quadrupled the survival rate for some blood cancers.
Many LLS supported therapies not only help blood cancer patients, but are also now used to treat patients with rare forms of stomach and skin cancers and are in clinical trials for patients with lung, brain, breast, pancreatic and prostate cancers. And LLS funded drugs like targeted therapies and immunotherapies are now saving thousands of lives every day.
We really are getting close to our goal of a world without blood cancers!
All donations are greatly appreciated and tax deductible. They'll not only support LLS research, but patient services, advocacy, public and professional education, and community services as well.
Please visit my website often and tell friends who would also like to donate!
On behalf of blood cancer patients everywhere, thank you for your support! For more information about LLS, please visit www.lls.org