Apr 10, 2018
Dear friends, family, and colleagues,

Most of you know that I'm always up to something – building my own business, serving on the boards and committees of various chambers of commerce and local networking groups, or volunteering my time and talents to good causes and charitable organizations.

I became involved with LLS through my support of the 2016 Woman of the Year, Sarah Cirelli and with 2017 Beacon of Hope Winner/Candidate Matt Basilo. Now it's my turn to continue their amazing legacy.
I'm out to make a tremendous impact in the fight against blood cancers by 

raising $100,000 for The Leukemia & Lymphoma Society (LLS)

 in support of its longstanding mission to find a cure for blood cancers and improve the quality of life of patients and their families.

The "A-Team" is inspired by the examples of blood cancer survivors and their families, past candidates and winners, and the memory of my father, Oscar Leon Mayhue, Jr. who died of a stroke in the middle of last year's campaign.
The pain of the loss of a loved one is universal and that's why I'm fighting.
 
I'm fighting against blood cancers for Ava, the 2018 Girl of the Year, for Ava's family, for life, for love, for hope, for "someday" to be TODAY. And I need your help.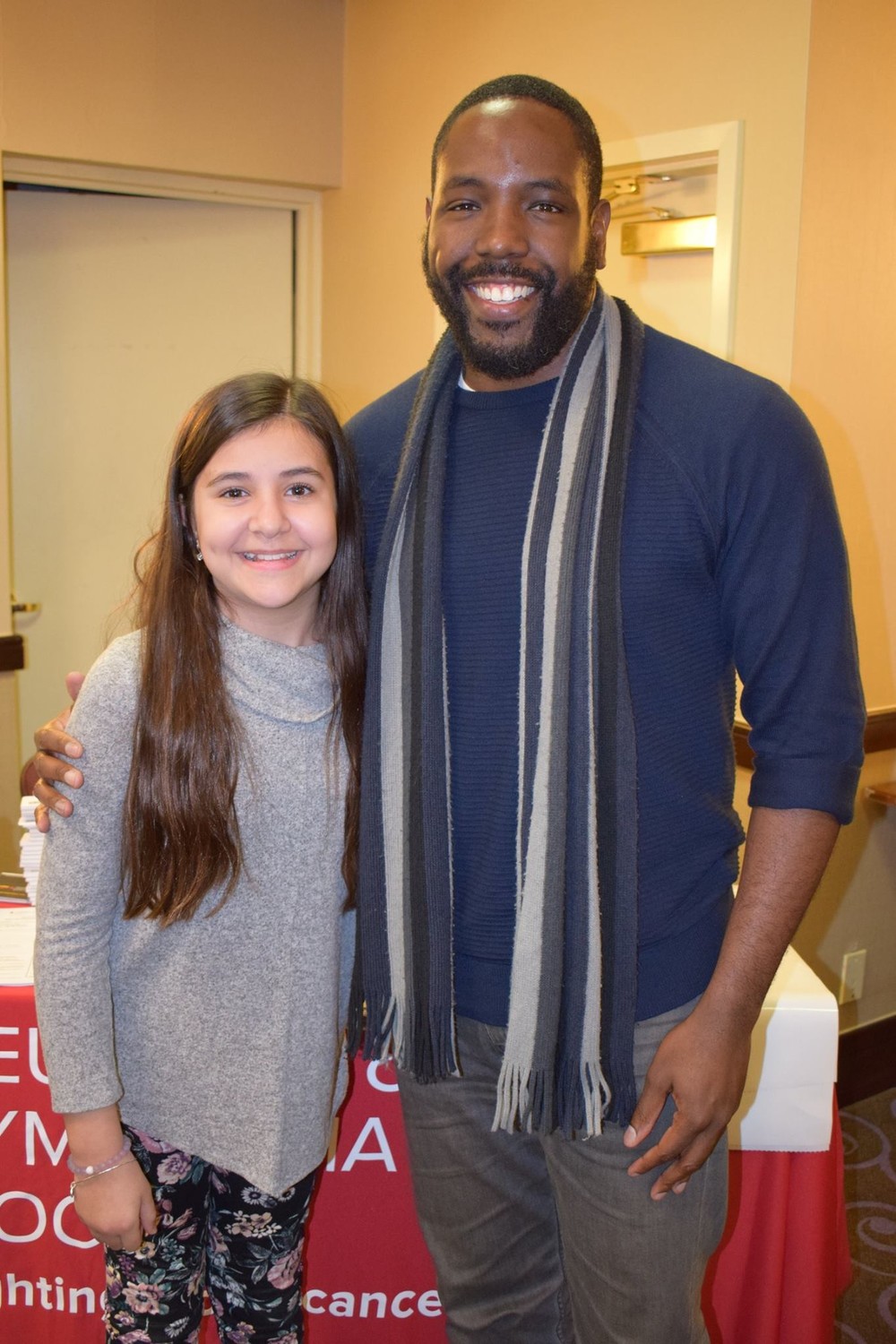 Every four minutes, someone is diagnosed with blood cancer. Every 10 minutes, someone dies. Leukemia still causes more deaths than any other cancer among children under 20.
Join the A-Team in the battle against blood cancers!
From kickoff on April 10th, 2018 to the Grand Finale Gala on June 20th, 2018,

youu can donate securely online directly to LLS through my website at fightingfor.life 
 

You can send your check made payable to the "Leukemia and Lymphoma Society" or "LLS"  to  LLS at 14 Commerce Drive, Unit 301, Cranford, NJ 07016,  with my name in the memo line.


 

If your company offers a matching gift program, let me know and I'll take care of the rest. If you don't know, I would be glad to ask!
The world may not always look like a friendly place at times but TOGETHER we can bring hope to those who are currently fighting leukemia, lymphoma, and other blood cancers; bring light to those who are grieving; bring the world one step closer to a world without blood cancers.
Sincerely,
Ali J. Taylor, 2018 Man of the Year Candidate

PS. Please 'like' the campaign's Facebook page for the latest events and other news as we work toward our goal - https://www.facebook.com/LLSMWOTY/