Mar 06, 2019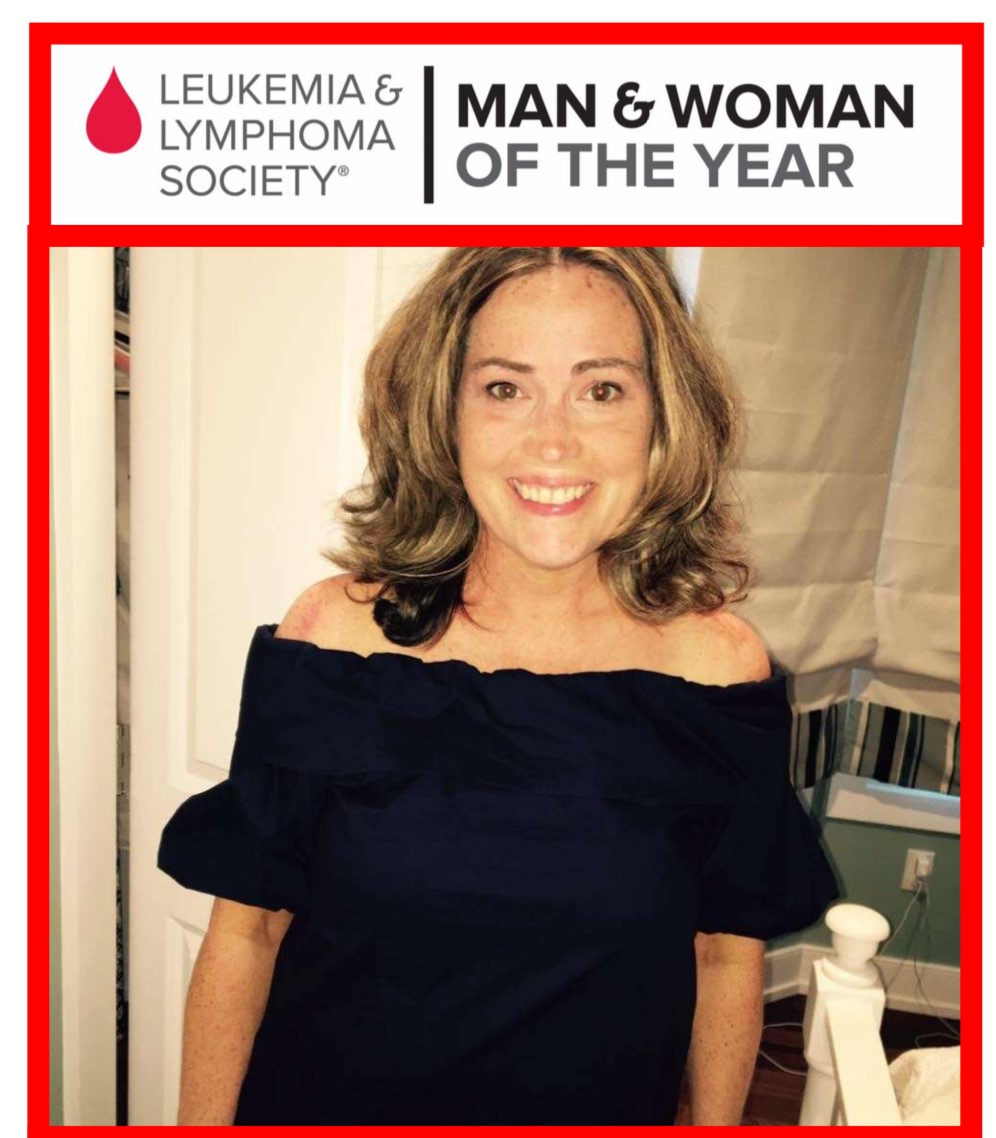 In October 2014 I was told I have an INCURABLE blood cancer called Multiple Myeloma.  No one wants to hear the words " you have cancer" and you DEFINITELY don't want to hear there is no cure for that cancer.  "Highly treatable" is good but "incurable" isn't.
In the years since my diagnosis, I have been working DILIGENTLY to raise money for and awareness of all blood cancers. In early 2016, I was asked by a Student of the Year candidate for LLS, to share my story, my "why"?  And I've been sharing it ever since.  I was the Honored Hero for the Princeton Light the Night Walk in 2016 and have been working closely with LLS since.
This year they have asked me to up my game - to join their Man & Woman of the Year campaign (MWOY).  What is MWOY? It is a ten-week fundraising campaign beginning on March 26th running through June 5, 2019.    
Through programs like Man & Woman of the Year, The Leukemia & Lymphoma Society (LLS) has invested more than $1 billion since its inception in research to advance breakthrough therapies. In fact, nearly 40% of new cancer therapies approved by the FDA since 2000 were first approved for a blood cancer, and LLS helped advance most of them.
Each person who is involved in MWOY is involved because they are compassionate and relentless in their desire to find cures for blood cancers and driven to reach their own personal fundraising best. They also tend to be dynamic, outgoing and well-connected, which helps them in their fundraising campaign.
But why am I involved?  Because this is personal for me! I have achieved the strongest response you can as a myeloma patient, with no observable "bad protein" in  my blood for nearly three years.  But this month, we had a scare.  There is no way to tell if this scare was just a blip or a sign that my myeloma is trying to break through the drugs I take every single day to keep it at bay.  This has made my resolve EVEN stronger to find treatment options - and one day a CURE - for my blood cancer and all blood cancers.  
How does it work?  I will be assembling a team of some of the most amazing people I know.  Our team will work to host events and raise money & awareness for LLS and blood cancers, like mine.   We need to raise a LOT of money . Our team is working to raise as much as possible over those 10 weeks. Every dollar we raise counts as one vote for me and the candidate whose team tallies the most votes earns the prestigious title of "Man or Woman of the Year". 
As you know, though, everyone wins when cancer loses. Thanks to your support, my efforts will help fund therapies and treatments that are saving lives. Over the years, support from people like you has been responsible for the blood cancer advancements that have doubled, tripled, and in some cases quadrupled the survival rate for some blood cancers.
Many LLS supported therapies not only help blood cancer patients, but are also now used to treat patients with rare forms of stomach and skin cancers and are in clinical trials for patients with lung, brain, breast, pancreatic and prostate cancers. And LLS funded drugs like targeted therapies and immunotherapies are now saving thousands of lives every day.
We really are getting close to our goal of a world without blood cancers!
All donations are greatly appreciated and tax deductible. They'll not only support LLS research, but patient services, advocacy, public and professional education, and community services as well.
Please visit my website often and tell friends who would also like to donate!
On behalf of blood cancer patients everywhere, thank you for your support! For more information about LLS, please visit www.lls.org