May 02, 2019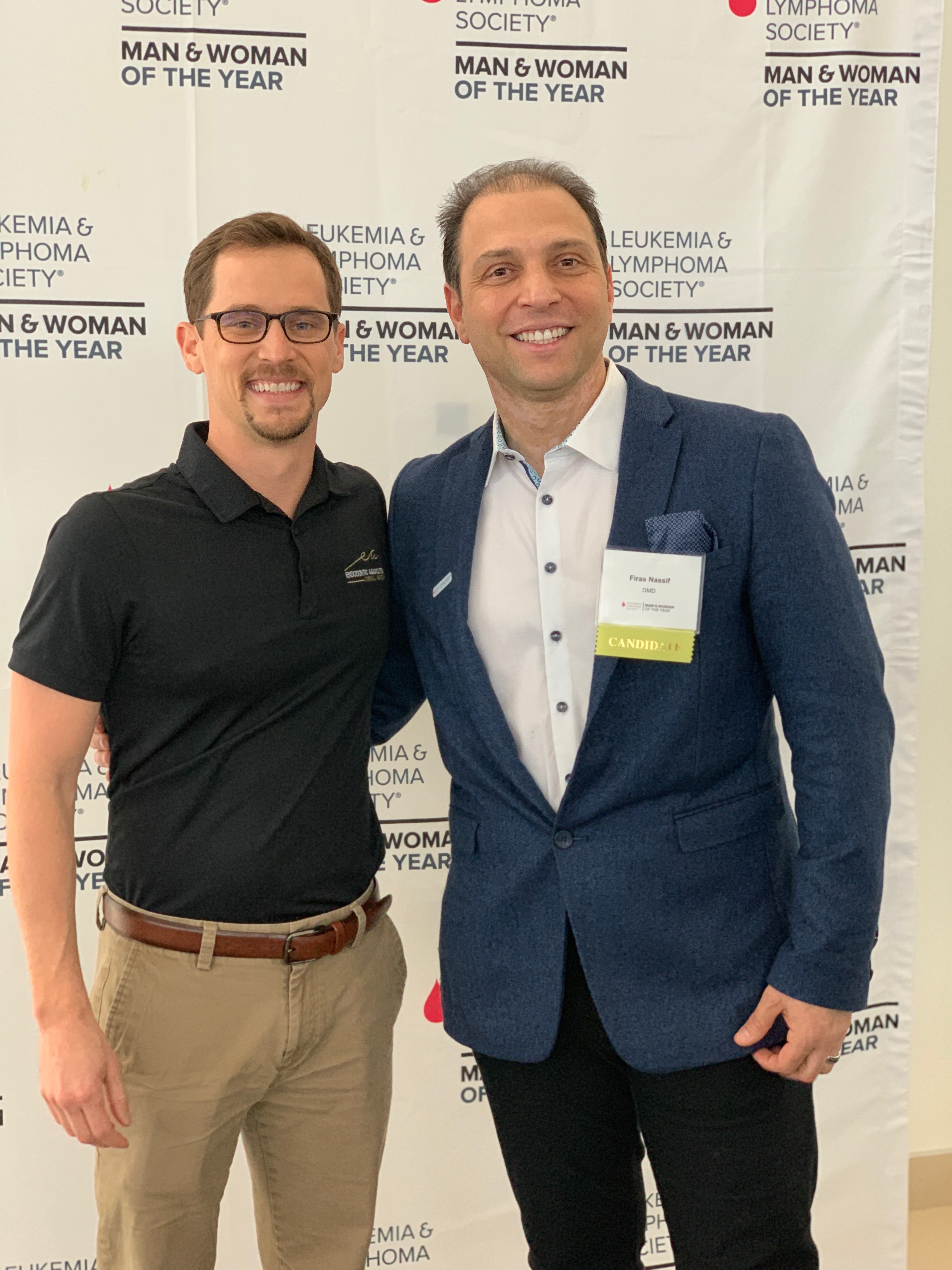 Dear Friend,
I have been given the opportunity of a lifetime to help others.
Each year, The Leukemia & Lymphoma Society (LLS) launches its local/national Man & Woman of the Year fundraising campaign.  I am writing today to ask for your support of the LLS mission to find cures for blood cancers and to assist patients and families as they battle this disease.
I am joining the fight against cancer as a team member for my friend Firas Nassif who is running for Man of the Year.  In 2010, Firas was diagnosed with Acute Myeloid Leukemia (AML), one of the most deadly forms of blood cancer.  Firas fought this disease with courage and determination, and thankfully this year he will be celebrating 9 years as a survivor!   So, from March 28 to June 8, 2019, in honor of Firas my goal is to raise $10,000 which will go directly to LLS in support of its "Beat AML" initiative to target research and new drug therapies to find a cure for this terrible disease. 
There are many reasons to be proud to support LLS's efforts.  For instance, more than 40% of new cancer therapies approved by the FDA between 2000 and 2016 were first approved for blood cancer patients.  Many of these LLS-supported therapies not only help blood cancer patients, but are now approved to treat patients with a range of cancers including lung, brain, breast, pancreatic and prostate cancers, and non-cancerous illnesses such as diabetes, rheumatoid arthritis and autoimmune diseases. In 2017, four new and extraordinary therapies including CAR-T cell therapy was approved by the FDA.  LLS research is saving lives, and I'm proud to support their outstanding efforts               


You can also be involved in the progress that is being made in finding a cure for cancer.  Please use the following link DONATE NOW to make a tax deductible contribution to LLS.  (Please note that contributions cannot be made until the campaign Kick Off on March, 28, 2019.)  You will receive a confirmation of your donation by email. I would also like to ask you to reach out to others you know and ask them to lend their support.  I have found that so many of the people I talk to about our team's efforts have a connection to cancer and want to be of help.  Your outreach can truly make a difference.
I thank you for your time and consideration of my personal effort to raise funds to benefit the Leukemia & Lymphoma Society. Please know I am very grateful for your friendship and interest in supporting the fight against cancer. Everyone wins when cancer loses!

Sincerely,
David Keating, DDS
Please use the following link DONATE NOW 
P.S.  Find out if your company has a matching gifts program.  If so, your donation could be doubled!