May 19, 2018
Deadline is passed to donate on this site (your dollars won't count as votes), but there's still time to support Team Dancers Vs Cancer on the mobile bidding site:   https://mwoysdhi18.auction-bid.org - you'll receive a text message with a link to the mobile bidding site.  BIDDING IS OPEN NOW, and closes at 8pm tonight. 
To make a direct donation to our team, click the yellow "PLEDGE" button on the top right of the mobile bidding site!  Every dollar pledged there will count as a vote!
Our team receives a vote for every dollar of the winning bid for THESE ITEMS ONLY: 100, 108, 109, 200, 302, 308, 309, 404, 407, 501, 702, 704, 801, 809.  If you bid on other items, the winning bid still goes to LLS, but doesn't count as votes for our team (your votes will go to our competitors)!  Please be sure to find your favorite Dancers Vs Cancer auction items and put in your bids!
Silent Auction Items:
100         Private Dinner Party for 8 catered by California Cuisine customized menu and full service catering with complete event coordination + two bottles of wine.
108          Sprouts Chula Vista Market THREE $100 gift cards (total $300).
109         Iowa Meat Farms TWO $100 gift cards (total $200)
200         Dancing with the Stars 2 tickets to any fall 2018 episode excluding premiere and finale.
302         Portrait Session with Tony Delgado including black & white Embassy Finished Portrait print.
308         San Miguel Stay - 6 nights/ 7 days in private home in colonial San Miguel de Allende, Mexico.
309         Hong Kong Stay - 3 night stay in Harbor View room at 5-star Mandarin Oriental Hong Kong Hotel with daily breakfast buffet for two at the Clipper Lounge and a bottle of premium wine. 
404         Swarovski & Wine - Swarovski crystal bracelet and matching Swarovski crystal cufflinks + Risata Moscato d'Asti of Italy wine. 
407         Pamper Yourself! - Mega-pagage includes Haircut and Style at Final Cut Salon (this is where I get my haircuts!), Basket of premium hair care and lip products (selection of Francie's favorites), 90 minute massage by Aurelia Valentin, Alvarado Akin Care package including microdermabrasion, deluxe facial, signature enzyme treatment, and $500 discount on ultratherapy treatment, plus TWO bottles of wine.
501         SD Tennis & Racquet Club - One-year family tennis membership. Club has 23 tennis courts, 25-meter swimming pool, and much more!
801          Heads or Tails - donate $100 and you'll receive a red glow bracelet, plus be entered in a drawing to win a $1600 Coronado Staycation (2 night in Lowe's Coronado Bay Resort, dinner for two at Crown Landing, two 50-minite Spa Treatments at Sea Spa, Admission for two to one show at the Coronado Playhouse, and pass to Benefit Guest Pass to Lamb's Players Theatre). Try your luck!
809         Straight pledge to our campaign - YELLOW BUTTON on top right of the screen - donate ANY amount to our team - every dollar is a vote for Dancers Vs Cancer!
Our LIVE auction items:
704            6 day/5 night stay in Puerto Vallarta luxury ocean-view villa.  Includes daily personal shopper/chef and maid service!  HGTV, private hot tub, 24-hour security, private access, oversized veranda, 5-7 minute walk to the best beach and restaurants (on the beach) in Puerto Vallarta!  NOTE: If you match the top bid for this auction item, you can still receive this awesome vacation package! (See certificate with photos attached at the bottom of this email).
702             2 tickets to So You Think You Can Dance (choose any episode of Fall 2018 season excluding premiere and finale), exclusive backstage tour with superstar judge Mary Murphy, autographed framed photo of Mary Murphy, PLUS one night stay in West Hollywood brand new La Peer Hotel Superior King Guest Room located in West Hollywood's walkable Design District, AND a 90 minute private dance lesson (or two 45 minute lessons) with professional dance coach Krasi Petkov at Mary Murphy's Champion Ballroom!
MOBILE AUCTION—NOW OPEN!
We are using MOBILE BIDDING and it is now open! Please make sure to bring your smartphones to the event.  (Don't have a smartphone - don't worry, we'll have attendants to help you bid at the event.)
Here's how to get started with your bidding and help support our candidates right now: 
1.  Register your information through this link: https://mwoysdhi18.auction-bid.org   (we do kindly ask you to put a card on file for pre-bidding and you may change your method of payment at the event or before paying after the silent auction closes)
2.  Once you register, you will receive a text message to bid through your cell phone.
3.  Browse items, place bids and save your bidding link so you can check back on items! 
4.  You will receive outbid notifications on your cell phone when you have been outbid.  
If you accidentally delete the text message with your bidding link in it, you can text MWOYSDHI18 to 24700 to receive your personal bidding link!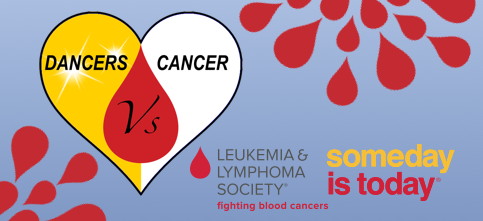 TEAM DANCERS Vs. CANCER emerged from the unique bond between Dr. Hutchins and her patient, Steve Valentine, who discovered their mutual love of dance while Steve was undergoing treatment in the hospital for an aggressive lymphoma.
OUR MISSION: Our team's passion for dance brings people together in the fight against blood cancers.  The power of dance reaches everyone who enjoys music and the celebration of humans in motion.  Through dance, we aim to raise awareness about blood cancers such as leukemia, lymphoma, and multiple myeloma.  The Dancers vs. Cancer team supports the Leukemia & Lymphoma Society's charitable mission to advance blood cancer research and ensure access to treatments for all blood cancer patients. 
Your support is invested wisely.  Because of the continued support from donors, in fiscal year 2017, LLS was able to:
Make your donation go further and check to see if your company matches donations! https://www.matchinggifts.com/lls/
OUR TEAM:
Irene May-Ling Hutchins, MD, Woman of the Year Candidate 2018
Hematology/Oncology Fellow, Scripps-MD Anderson Cancer Center
https://pages.mwoy.org/sd/sd18/ihutchins
Email:  LLS.HutchinsMD@gmail.com
Steve Valentine, Dancers vs Cancer Campaign Manager, Lymphoma Survivor
Owner of Valentine Group Public Relations
https://pages.mwoy.org/sd/sd18/svalentine
Email: Steve@ValentineGroupLA.com
Francie Sorem
Our dear friend Francie recently passed away from an aggressive form of Multiple Myeloma known as Plasma Cell Leukemia, and we have created a page in her memory.
https://pages.mwoy.org/sd/sd18/fsorem
Email: Steve@ValentineGroupLA.com
Marin Xavier, MD
Hematologist/Oncologist, Scripps-MD Anderson Cancer Center
Kelly Bethel, MD
Hematopathologist, Scripps-MD Anderson Cancer Center
Terrie Stevens, RN
AML Survivor, Gastroenterology nurse, UCSD
Arkady Bilenko, MD
Director of Behavioral Health West, Landmark Health
Dainty Smith, RN
Oncology Nurse Manager, Scripps-MD Anderson Cancer Center
Julie Schwenka, PharmD
Clinical Oncology Pharmacist, Scripps-MD Anderson Cancer Center
Erin Chamberlain, MD
Hematology/Oncology Fellow, Scripps-MD Anderson Cancer Center
Lenore Castaldo
Manager of Exclusively Dance, New York
Greg Botta, MD, PhD
Hematology/Oncology Fellow, Scripps-MD Anderson Cancer Center
Lauren Botta, RN, BSN, CHPN
Oncology Nurse Case Manager at UCSD Moore's Cancer Center
Andrew Pham, MD
Hematology/Oncology Fellow, Scripps-MD Anderson Cancer Center
Nicole Quenelle, MD
Hematology/Oncology Fellow, Scripps-MD Anderson Cancer Center
Munveer Bhangoo, MD
Hematology/Oncology Fellow, Scripps-MD Anderson Cancer Center
Adam Lundy, MD
Dept. of Internal Medicine, Scripps Green Hospital
On behalf of blood cancer patients everywhere, thank you for your support!