Apr 25, 2018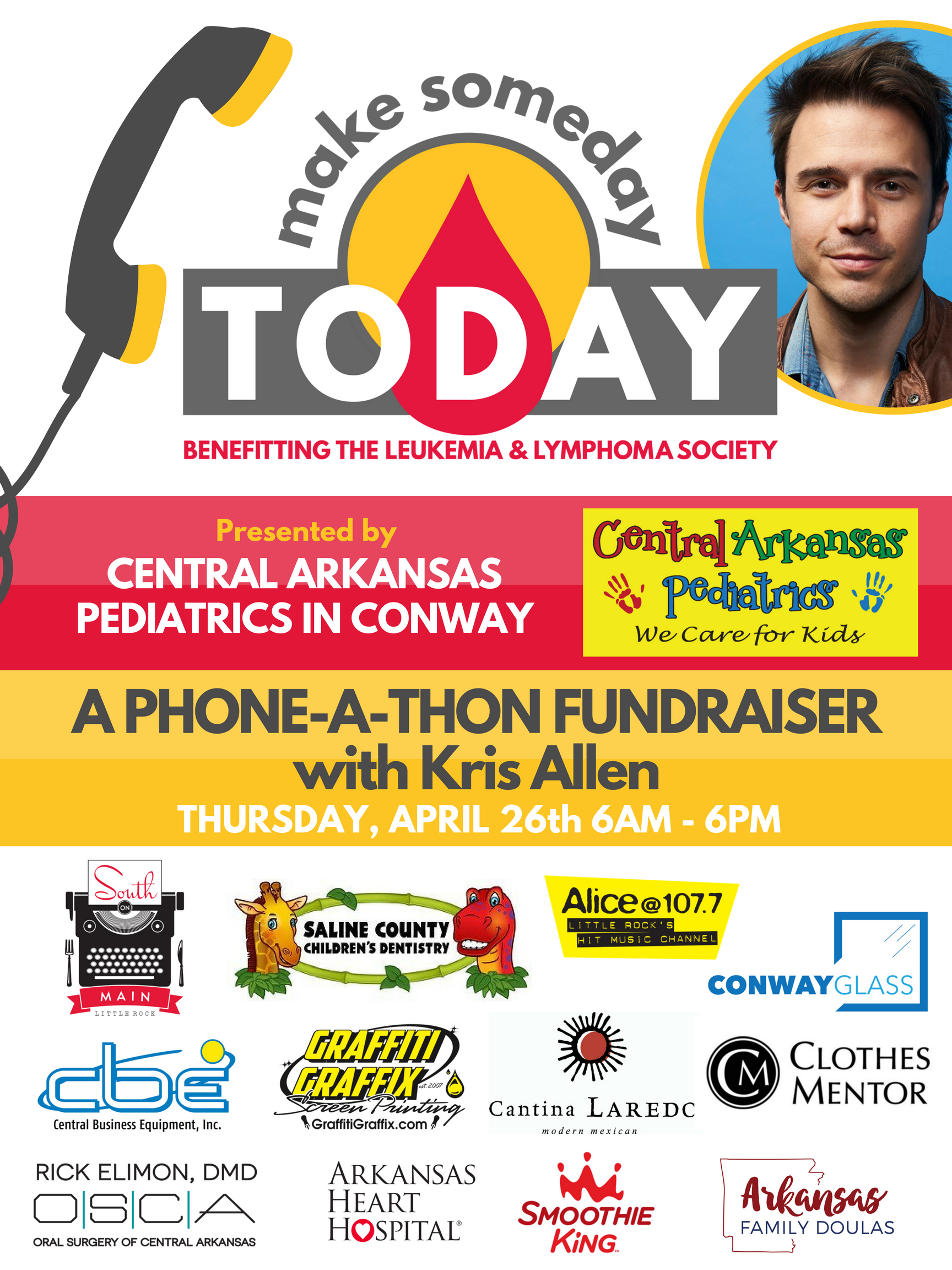 I'm Kris Allen, and I am partnering with multiple Arkansas businesses to raise money for The Leukemia & Lymphoma Societys (LLS). My wife Katy and I have several close friends who have been affected by leukemia, so I decided to look into LLS more and was impressed with everything I discovered about the organization and the work they are doing. 
Childhood leukemia has the highest cure rate of any blood cancer, but it's still the number-one disease killer among children under the age of 20. As a parent, I feel passionate about changing this, and I know that as we come together and partner with LLS, we will make a difference.
Support from people like you has been responsible for the blood cancer advancements that have doubled, tripled, and in some cases quadrupled the survival rate for some blood cancers. Many LLS supported therapies not only help blood cancer patients, but are also now used to treat patients with rare forms of stomach and skin cancers and are in clinical trials for patients with lung, brain, breast, pancreatic and prostate cancers. And LLS funded drugs like targeted therapies and immunotherapies are now saving thousands of lives every day.
All donations are greatly appreciated and tax deductible. They'll not only support LLS research, but patient services, advocacy, public and professional education, and community services as well.
For more information about LLS, please visit www.lls.org