Apr 05, 2019
Please join me in supporting The Leukemia & Lymphoma Society (LLS) by making a donation to my fundraising campaign for Man of the Year.
UPCOMING TEAM REID EVENTS:
April 8th- Moes BBQ (9050 Carothers Pkwy, Suite 104, Franklin TN 37064) March Madness Championship Party.
April 10th- Chilis in Bellevue (7624 Highway 70 South, Nashville, TN 37221) - Team Reid Night from 5- Close mention "Team Reid" at checkout and a portion of proceeds go to Team Reid Campaign.
April 11th- Sweet CeCes in Downtown Franklin (500 West Main Street, Franklin, TN, 37064) ALL DAY EVENT! Team Reid will be there from 7 - Close.
Also April 11th- BB'S BBQ (228 New Highway 96 W, Franklin, TN, 37064) ALL DAY Team Reid Event.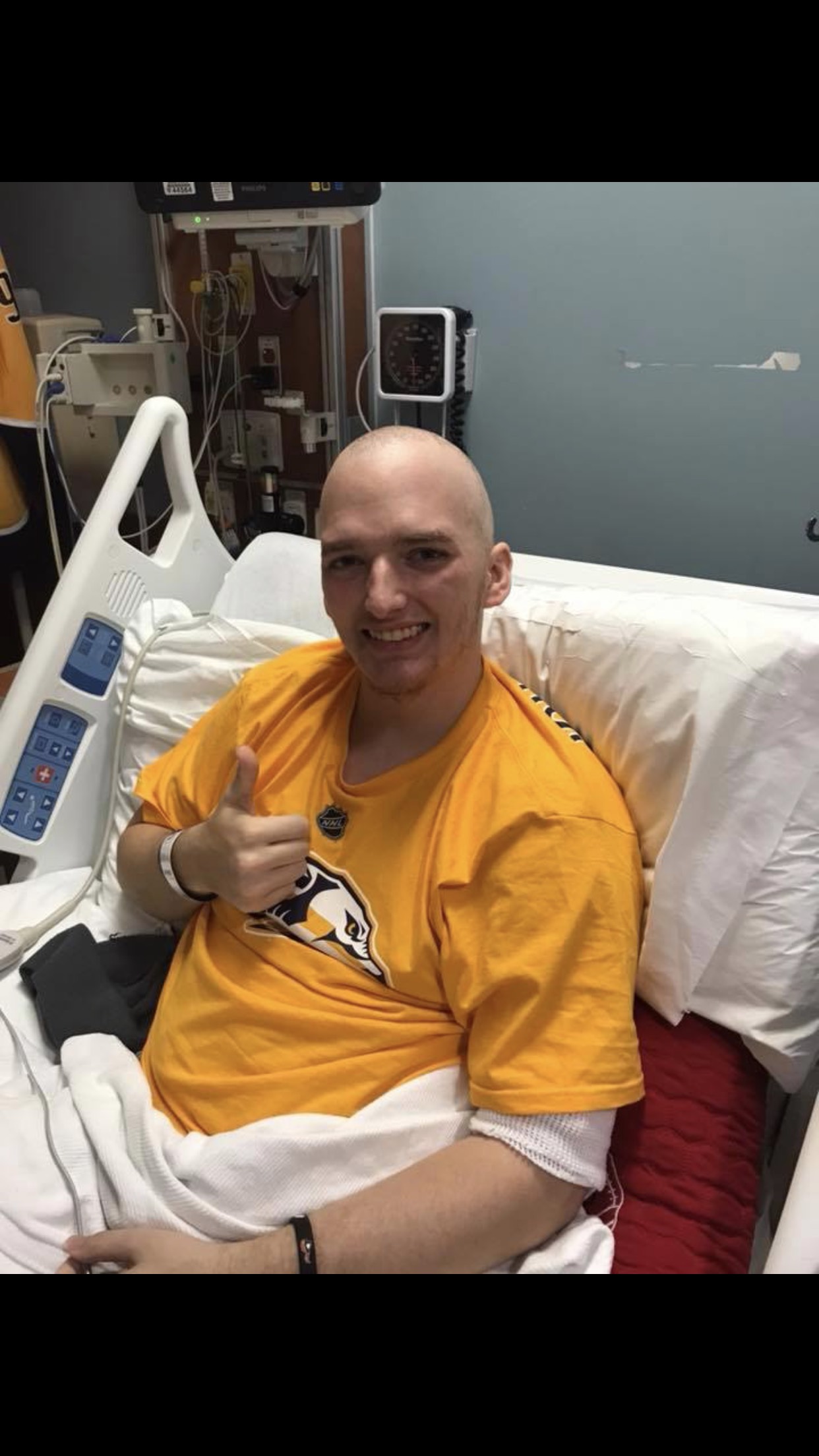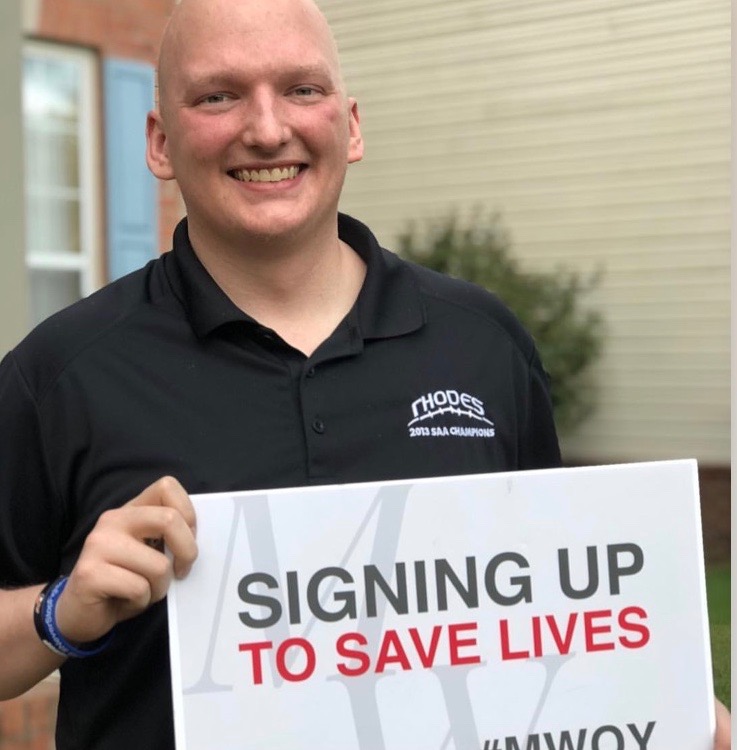 If you havent heard Reid's story it is written below!
This year I have been nominated as a "Man of the Year" candidate. My main goal is to build a team with the purpose of finding cures for blood cancer. Our team is working to raise as much as possible over the next 10 weeks (Feburary 11th, 2019 through April 27th, 2019). Every dollar we raise counts as one vote for myself. The candidate whose team tallies the most votes earns the prestigious title of "Man of the Year". 
I was diagnosed with Acute Leukemia on January 15th, 2018. It was a hard concept to comprehend. Mainly because I had no symptoms of this terrible disease living inside me. I was helping my family clean out the garage in December 2017, when I tore the labrum in my hip from lifting a heavy box the wrong way (Thanks Mom and Dad!). The pain continued to get worse until I was forced to see an Orthopedic doctor who informed me that I will need surgery to repair it. He requested that I get an MRI to show the tear, so that insurance would cover the surgery. The MRI took over a month to get done because of scheduling difficulties and yes the actual machine breaking with me inside it. Finally, I got the MRI and within an hour the doctor called to tell me to get blood work done because my "bone marrow looks a little different". I had no idea what that meant, I just wanted the pain to stop. I got the blood work completed and at 9:00 P.M. on January 15th, 2018 the doctor called to give me the news, "Reid. I hate giving bad news at late night because it does no good and will only cause worry. However, this is important. Your blood work has come back and you have evidence of Acute Leukemia. Vanderbilt has a place reserved and is expecting you."
I was admitted the very next morning (Vanderbilt had determined that coming in at 10 P.M. would do us no good either, might as well get one more night sleep in my own bed). I spent the next 6-7 months receiving both inpatient and outpatient chemotherapy to destroy the cancer cells (all while still having a torn labrum in my hip). August 16th, 2018 I received a bone marrow/stem cell transplant from an unrelated, 19 year-old, mismatch donor. I do not know who this donor is. I would not be here today without the doctors, nursers, friends, family, donor, and organizations like the LLS. Everyone has shown  incredible support and helped me get through the toughest time in my life. This campaign is my way of helping in any way I can! I look forward to the competition aspect of it, but more importantly I look forward to sharing my story, raising awareness and raising as much funds as I possibly can (I have seen first hand how impactful these three areas can be in a patient's life).
Thanks, with your support, my efforts will help fund therapies and treatments that are saving lives. Over the years, support from people like you has been responsible for the blood cancer advancements that have doubled, tripled, and in some cases quadrupled the survival rate for some blood cancers.
Many LLS supported therapies not only help blood cancer patients, but are also now used to treat patients with rare forms of stomach and skin cancers and are in clinical trials for patients with lung, brain, breast, pancreatic and prostate cancers. And LLS funded drugs like targeted therapies and immunotherapies are now saving thousands of lives every day.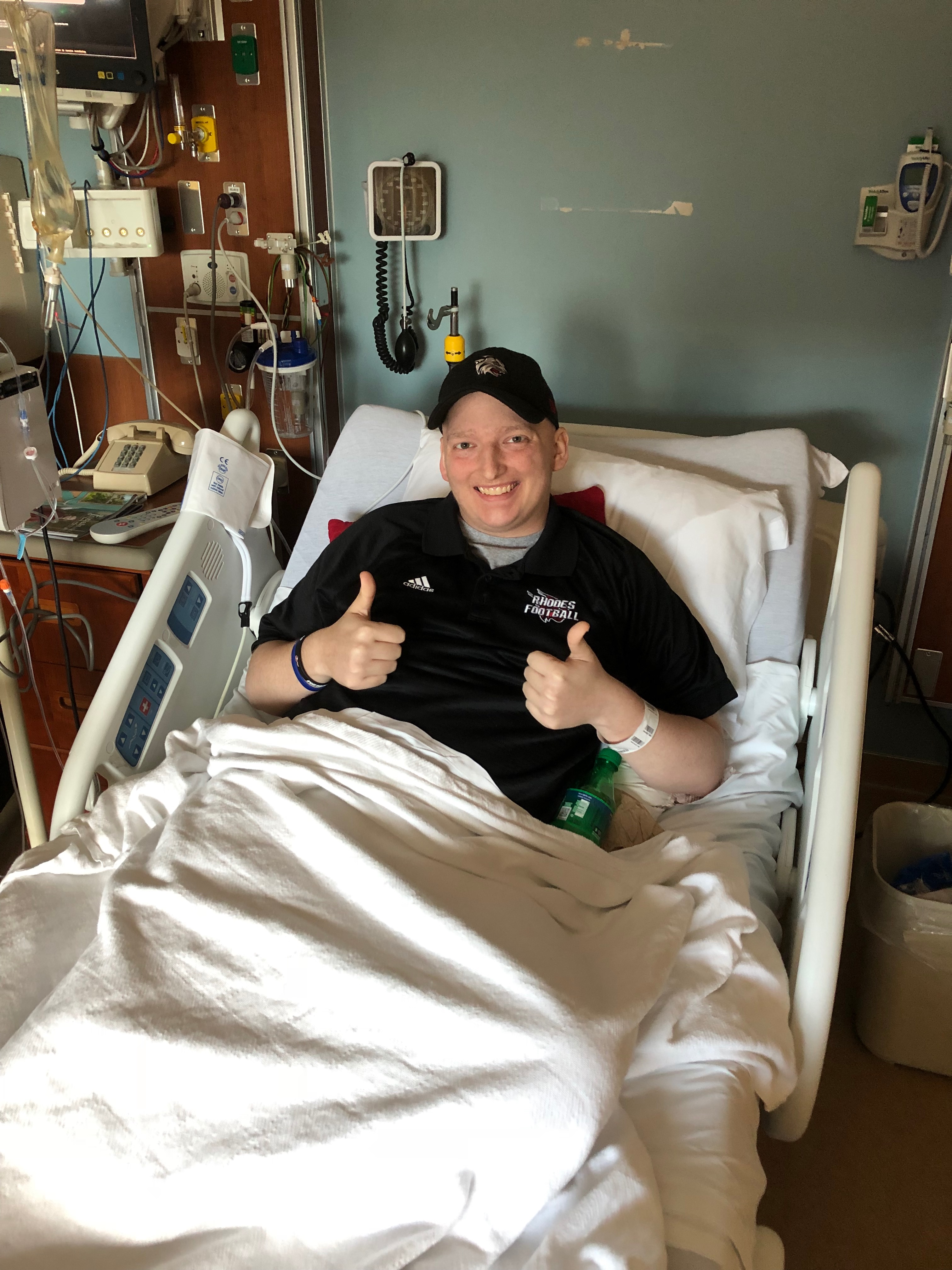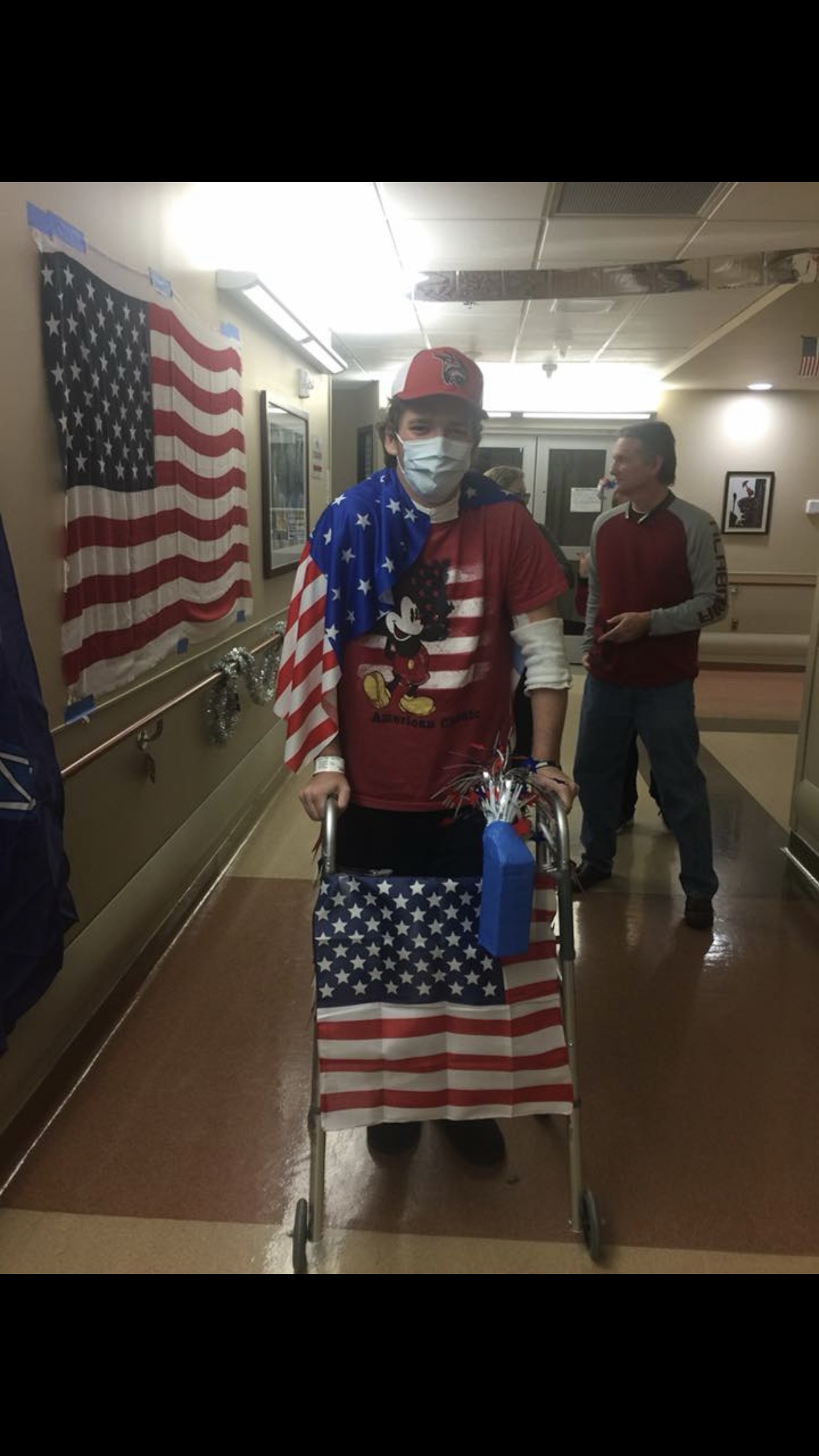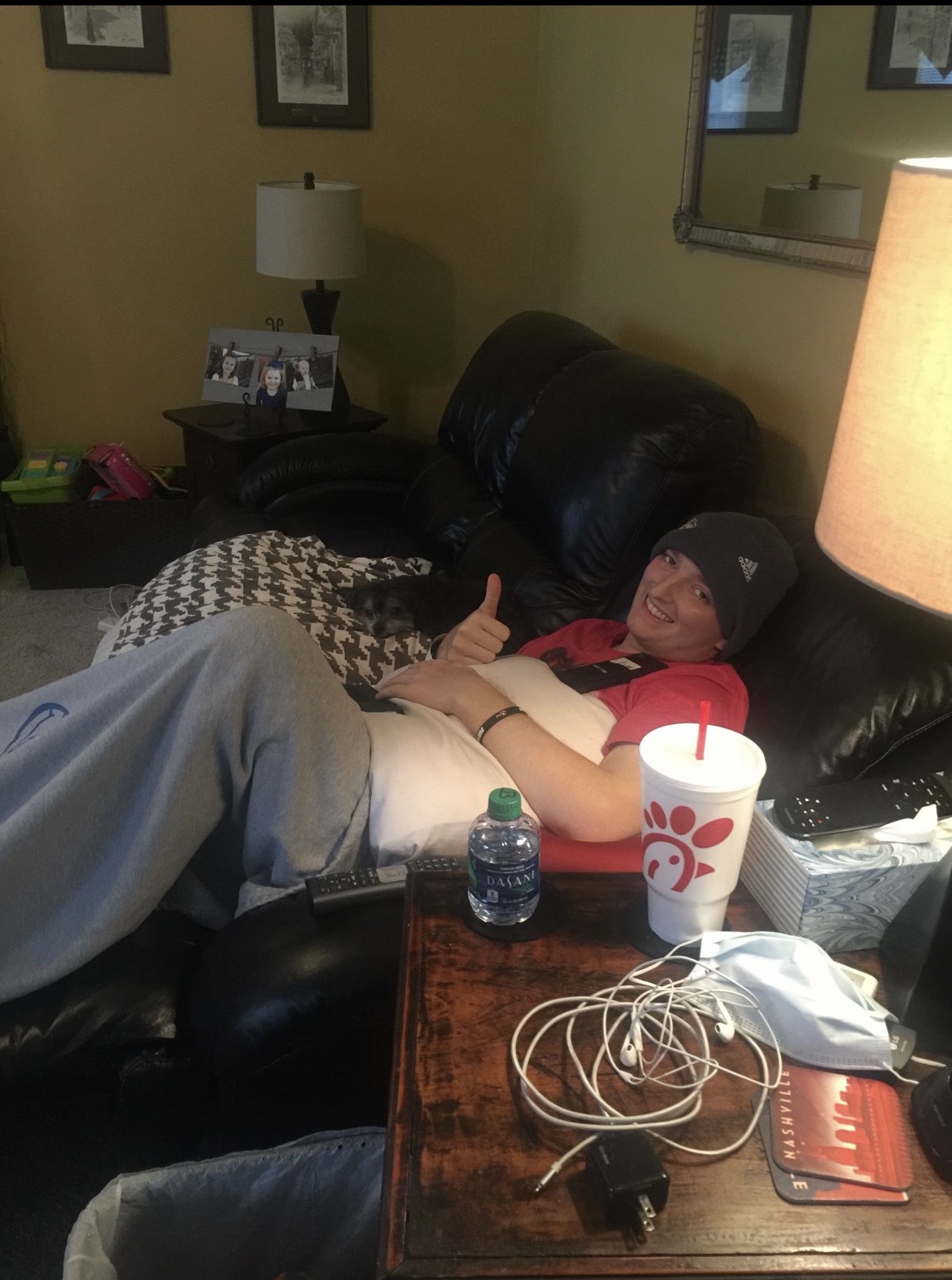 We really are getting close to our goal of a world without blood cancers!
All donations are greatly appreciated and tax deductible. They'll not only support LLS research, but patient services, advocacy, public and professional education, and community services as well.
Please visit my website often and tell friends who would also like to donate!
On behalf of blood cancer patients everywhere, thank you for your support! For more information about LLS, please visit www.lls.org