Mar 21, 2019
Please join me in supporting The Leukemia & Lymphoma Society (LLS) by making a donation to my fundraising campaign.
Dear Family and Friends, 
I am humbled and excited to announce that I have been nominated as a candidate for the Leukemia & Lymphoma Society's (LLS) 2019 Man & Woman of the Year national fundraising campaign. 
 
Like so many others, I have been personally impacted by the cancer journeys of family and friends. 
My husband Jeremy lost his grandmother Vionna Shanks in 2012 to Myelodysplastic Syndrome; unfortunately, I never had the chance to meet her, but wanted to honor her life and memory. 
My campaign is mostly inspired by Bailee Malmgren, who is our 2019 Girl of the Year. Bailee is six years old and was born with Down Syndrome and an AV Canal defect, and she recently completed 2½ years of treatment for leukemia. She is an incredibly strong little girl with such an amazing family!  My personal fundraising goal is $100,000 to name a LLS reseach funded grant in honor of Bailee and Jeremy's grandmother. 
       Bailee is our superhero, and I would like to dedicate the funds raised to create a legacy for her and the Malmgren family.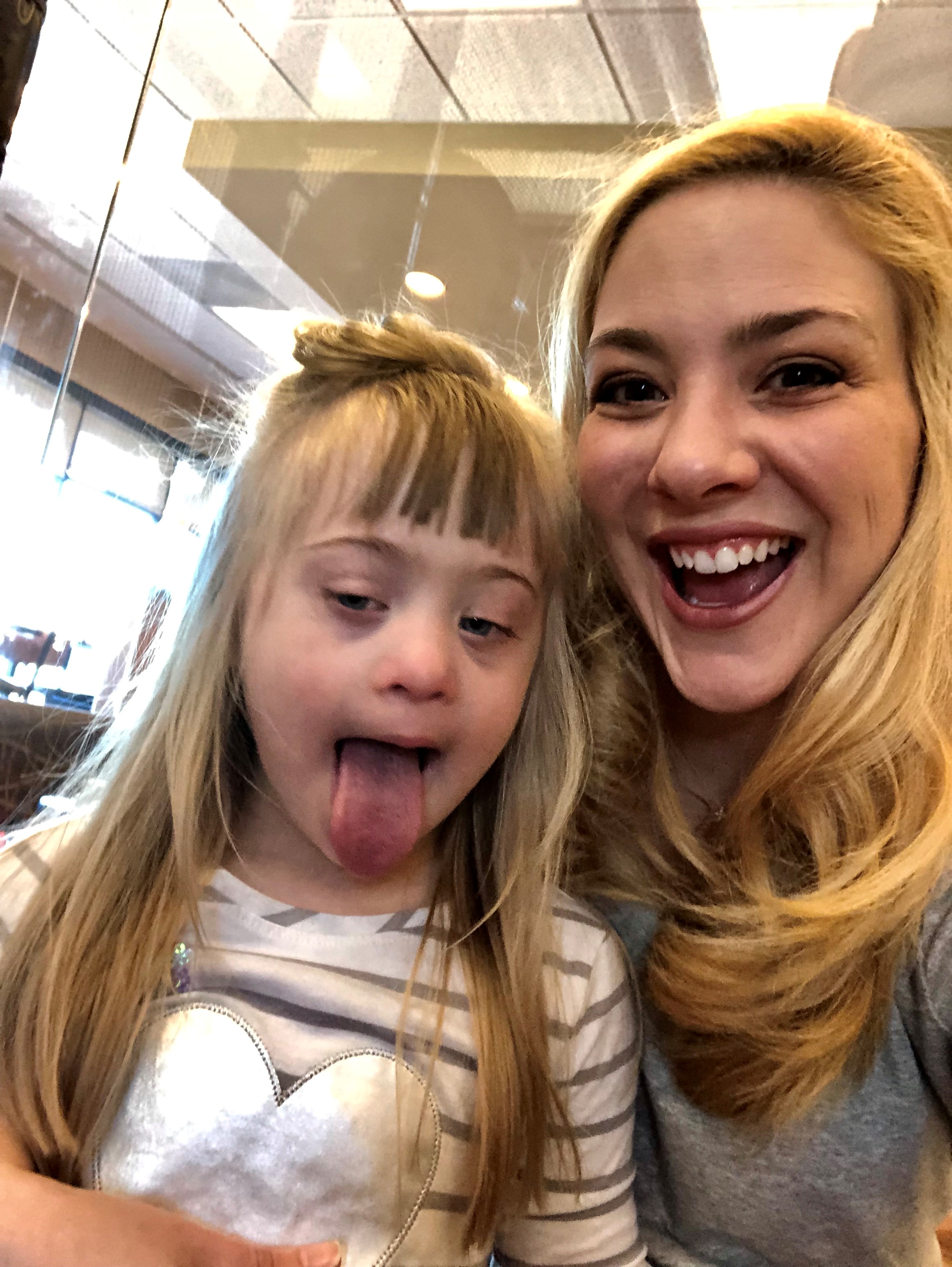 Bailee and I (pictured)
 
I know there are many great charitable opportunities that are deserving of your time and donations; I believe Leukemia & Lymphoma Society ranks at the top of the list when it comes to research aimed at finding a cure. Approximately every three minutes a person is diagnosed with a blood cancer in the United States. This alarming statistic is why I am asking you this ONE time to support the world's largest voluntary health organization dedicated
to funding blood cancer research.
My campaign kicks off on March 20th and concludes on Friday, May 31st at the Grand Finale Gala at River Oaks Country Club. Along with the other candidates, I have ten weeks to raise as much money as possible to help LLS find a cure for blood cancer and to help improve the lives of patients and their families.
I humbly ask that you join me in this quest. All donations are greatly appreciated and tax deductible. The most unique and exciting aspect of this particular fundraising opportunity is that 79 cents of every dollar donated goes directly towards funding blood cancer research.
There are two simple ways to donate:
Online: www.battle4bailee.com
Mail: Make check out to Leukemia & Lymphoma Society (with Amy Wallner in the memo), fill out the enclosed paper donation form, and send to: Leukemia & Lymphoma Society c/o Nicole Townley
5433 Westheimer, Suite 300 Houston, Texas 77056
 

Please visit my website often, as well as my Facebook and Instagram for updates on Bailee and my campaign. On behalf of Bailee and blood cancer patients everywhere, thank you for your support.
Warmest regards,
Amy Malone Wallner